Post workout recovery shake combo. A protein shake and a
super hydrating shake.
Activz Organic Rice Protein Chocolate: 30-serving canister
Activz Organic Coconut Water Powder: 55-serving canister
Add one scoops of coconut powder and one scoop of protein powder to 8 to 12 ounces of cold water and drink.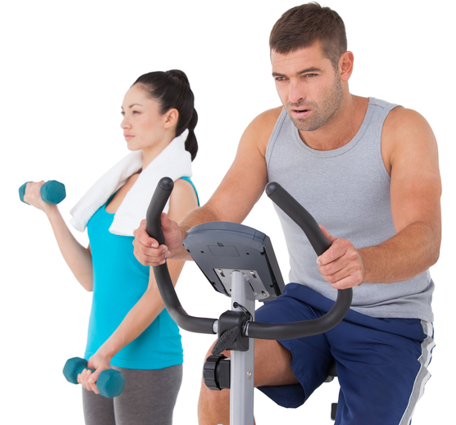 What does this combination do for you?
Almost every one in the gym knows they should consume some protein after a workout. Why? When you work out your muscles are primed to respond to protein - you have a window of opportunity to promote muscle growth. Most personal trainers recommends 16- 20 grams as the best amount of post workout protein to maximize muscle growth. The reason for this is because exercise breaks down muscle. This requires a fresh infusion of amino acids to repair and build it.
Coconut water is packed with important electrolytes such as Potassium, Magnesium, Calcium, Sodium, and Phosphorous. In fact, the potassium content in Coconut Water is close to twice the amount in a banana. Potassium is a key player in re-hydration because, along with sodium, magnesium and calcium, the electrolyte helps maintain fluid balance in the body. Potassium is also crucial to smooth and skeletal muscle contraction, and can help prevent muscle cramps.
As with any supplement, please consult your health care practitioner before using. These products are not intended to diagnose, treat, cure, or prevent any disease. These statements have not been evaluated by the FDA

You may have noticed from the nutrition facts label that this product contains organic rice matlodextrin. The question is: What exactly is organic rice maltodextrin and why is it used in this product? First of all, organic rice maltodextrin is not MSG. Maltodextrin is technically a complex carbohydrate with a high glycemic index meaning it goes through the digestive system super fast. After a workout, maltodextrin will quickly get energy and protein from the coconut powder to your muscles and during a long workout, maltodextrin's quick absorption by the body and low osmolality - it doesn't absorb much water - make it a good for delivering energy while not dehydrating you.
Customer Reviews (0)
No reviews.
Write a Review