Activz Silver Solution is a

n engineered silver solution supplement designed to give your immune system a boost; 12 PPM.
Activz Silver Solution works more efficiently than colloidal and ionic silvers to accomplish numerous positive functions within your body. By using catalytic instead of chemical action, Activz Silver Solution helps speed up natural processes that have positive effects throughout your body. Unlike colloidal and ionic silvers, which quit working after completing one function, Activz Silver performs over and over for hours. By resonating at just the right frequency, Activz Silver Solution disrupts foreign elements without disturbing your body's natural environment.
These statements have not been evaluated by the Food and Drug Administration. This product is not intended to diagnose, treat, cure or prevent any disease.
No artificial ingredients
No Additives
No Preservatives
Adult: Take 1 teaspoon up to 3 times during your day. For children: 1/4 to 1/2 teaspoon once a day.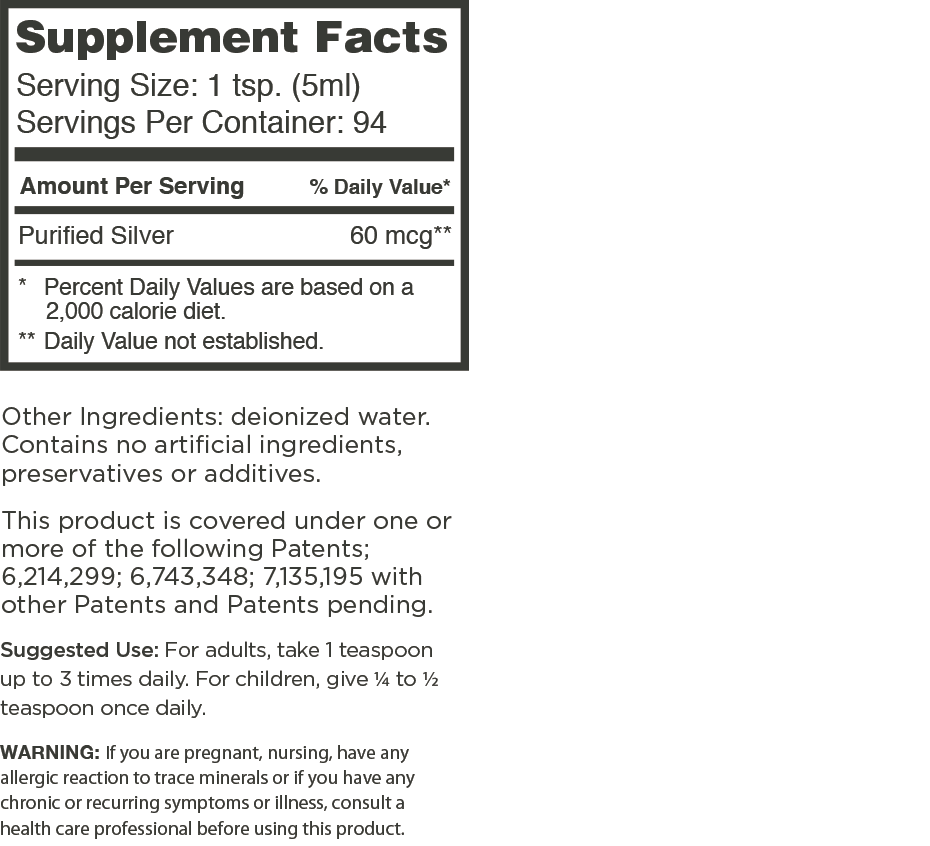 Customer Reviews (0)
No reviews.
Write a Review