Optivida Silver Lozenges are made from the combined strength of honey, mint and our proprietary nano-silver solution.

60PPM.
Support your immune system with Optivida Silver Lozenges.
Honey provides soothing action while nano-silver supports your immune system.
Mint cools affected area, helping you feel energized and refreshed.
Nano-silver has positive effects even at low potency.
Contains no artificial colors, flavors, sweeteners or preservatives.
Contains no preservatives, no artificial sweeteners, no artificial coloring, no artificial flavors; nothing artificial.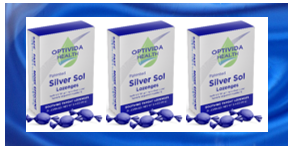 This package contains 3 Boxes of Optivida Silver Lozenges. Box Size: 21 Lozenges
Each lozenge is individually wrapped.
Suggested use: Take at first sign of sore throat, also use as a natural disinfectant; great on-the-go mouthwash.
This 60 PPM mixture has 18 patents backing its safety and efficacy.
How it works
By catalyzing chemical reactions, Silver helps support your immune system.†
Optivida Silver molecules can steal multiple electrons, not just one, from harmful agents in the body. Unlike silvers that quit working after completing one function, Silver performs multiple functions for hours.

By resonating at just the right frequency, Silver disrupts harmful elements without disturbing the body's natural environment and flora.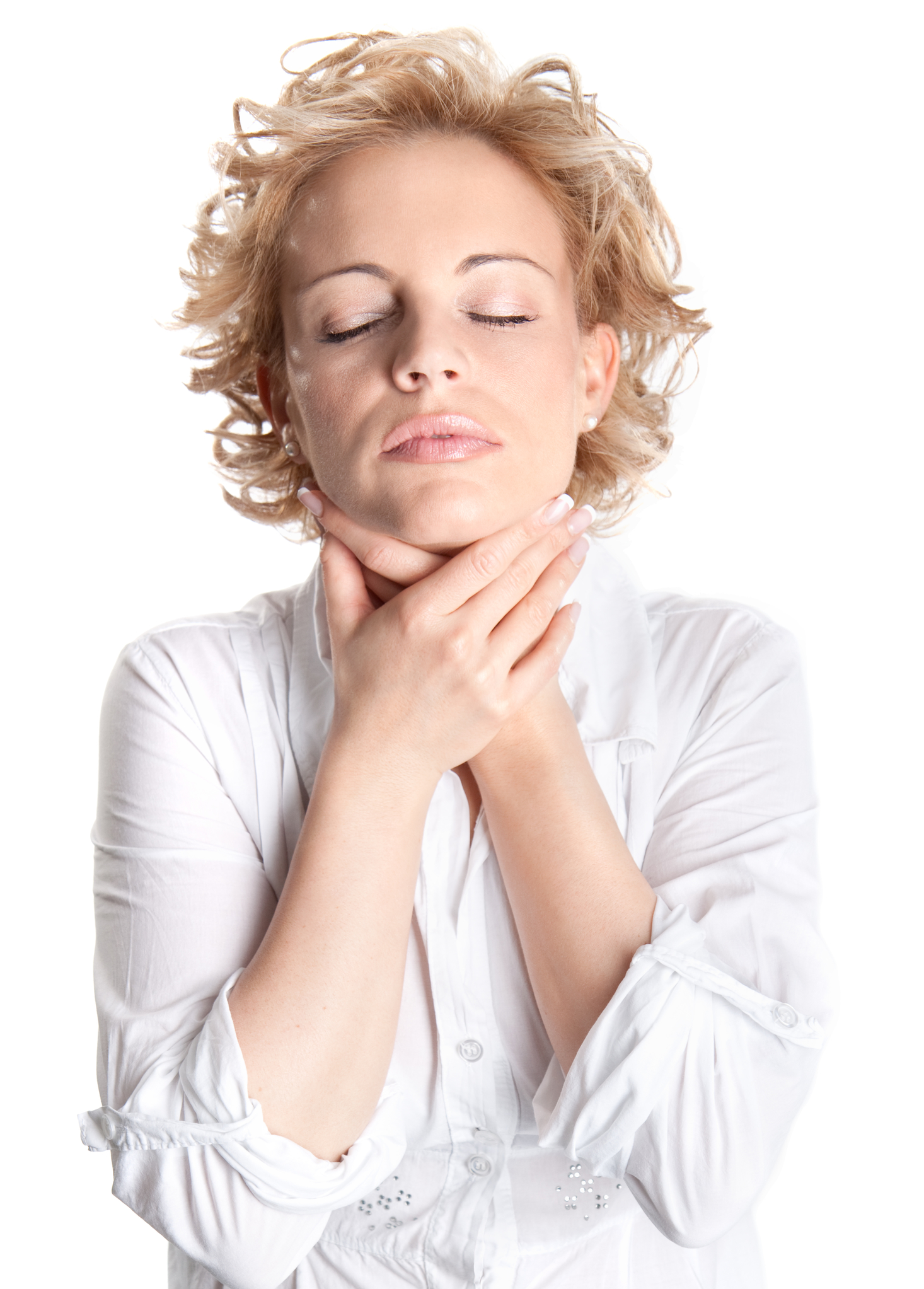 Silver Lozenges reduce the length and severity of sore throats.
Silver kills the germs that cause sore throats.
Silver is also a natural disinfectant
Silver is used to bolster immunity and speed wound healing.
Warning: Not for children under the age of 5.

*Above statements have not been evaluated by the Food and Drug Administration. This product is not intended to diagnose, treat, cure or prevent any disease.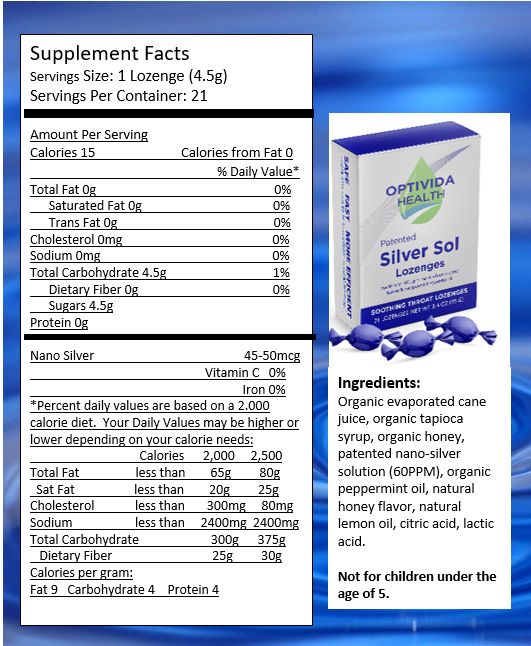 Customer Reviews (1)
complete order was filled quickly. and the silver sol lozenges helped with chronic sinus irritation
Write a Review