This Silver Solution Package gives you a chance to try 3 Silver products for a reasonable price. You select the silver gel you'd like.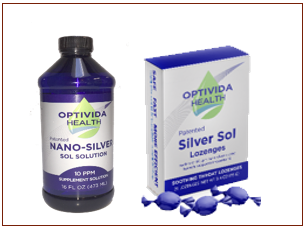 This package consists of:
Optivida Silver Solution 10 PPM - 16 ounce bottle
Optivida Silver Lozenges - 60 PPM - 21 Lozenge Box
Select 1 Silver Gel from list. Mark you selection in the selection box at the top of this page.
1 - Optivida Silver Gel - 4 ounce tube
1 - Activz Silver Tooth Paste - 4 ounce tube
1 - Activz Facial Cream Gel - 3.4 ounce tube
1 - Activz Hand Lotion Gel - 3.4 ounce tube
This product is not intended to diagnose, treat, cure or prevent any disease.
See individual silver product pages for product information, suggested usage, and supplement facts.
Customer Reviews (0)
No reviews.
Write a Review